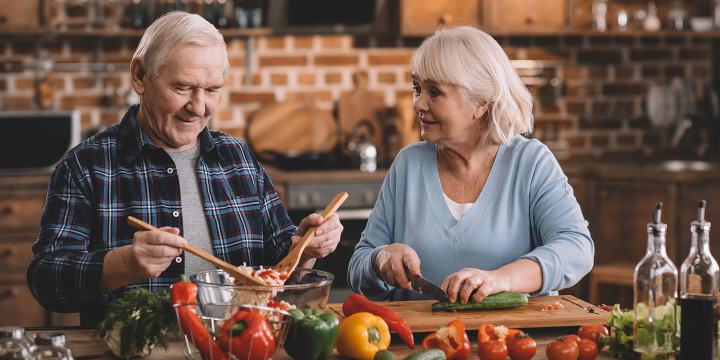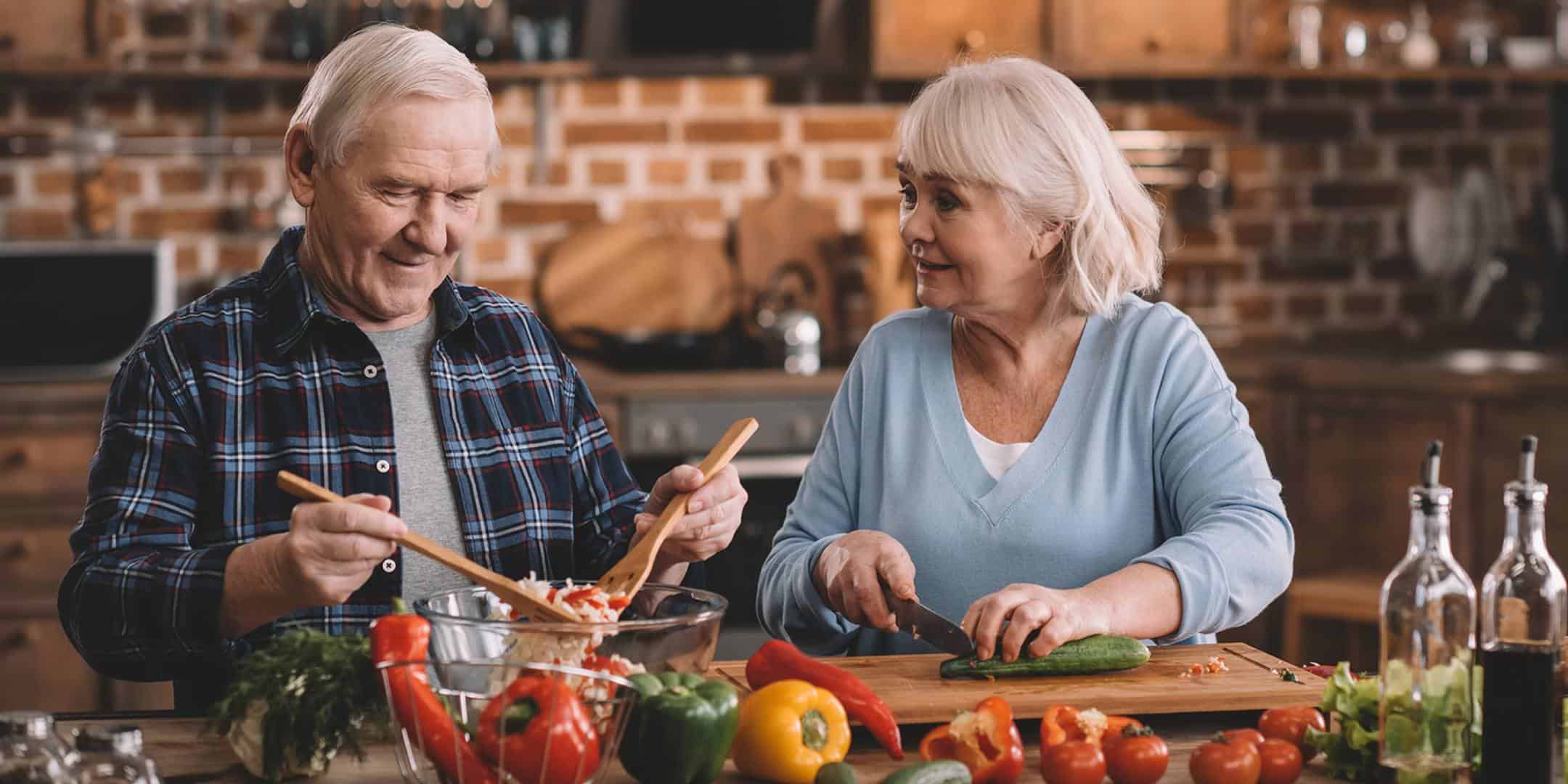 What makes seniors' nutrition such an important topic? Isn't food just…food? Well, you might be surprised. Your food choices can have big impacts on your well-being. For instance, healthy eating habits can improve your energy levels, boost your immune system, and make you feel great inside and out. For some older adults, they can even help restore feelings of youthfulness.
Simply put, good nutrition is essential for your physical health. Making good food choices may help you prevent or manage diseases and other physical conditions. Certain foods—such as those that contain omega-3 fatty acids—can also help your mind stay sharp. So adopting heathier eating habits is in your best interests if you intend to enjoy your senior years to the fullest.
As you learn more about incorporating good nutrition into your life, keep in mind that it's different than dieting. Implementing a nutrition plan is simply about making healthy food choices on a regular basis and being aware of how much you eat from certain food groups. You still get to enjoy a variety of delicious foods, and you shouldn't be left feeling hungry after a meal. When you combine good nutrition with being active, you'll have an excellent wellness plan in place.
Read the entire article HERE for more detailed information.
This information provided courtesy of  Great Senior Living, the publisher