Company Description: All About Seniors, Inc. is a company owned and operated by North Carolina residents Davis and Carla Capps that focuses on helping seniors and their families navigate the senior living process. We meet with families face to face and discuss the challenges that they're facing, and then try to secure them the in-home care assistance that they need or help them with their transition into a high-quality retirement community.
Our company is growing and we're looking for top-notch individuals that would like to join a hard-working team that serves our aging population. The current area of focus is the Triad which includes the Burlington, Greensboro, and Winston Salem areas. Let us know if you have what it takes to be successful while working independently helping aging individuals live their best lives. We look forward to hearing from you.
Job Description: As a Senior Living Specialist, the role is to generate leads and referrals through outreach visits to hospitals, rehabs, doctor's offices, social groups, churches, and other organizations that work with seniors and their care needs. Attending networking events and meetings within the senior living industry is also important so that you become the go-to person when an aging person requires guidance. Once working with a family, our responsibilities include providing them with hands-on guidance so that they receive the in-home care, resources and community information that they desperately need. Once the families have this information, they are better prepared to make the best decisions with their loved-ones as they consider the transition into a retirement community.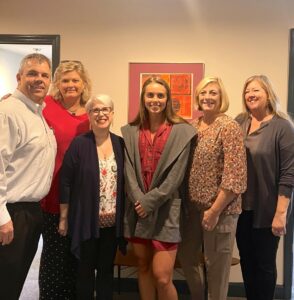 Qualified Candidate:
Self-Motivated with Successful Sales or Business Development Background
Nursing or Geriatric Management Experience A Plus
Experience Working With Aging Adults A Positive
Basic Computer and CRM Skills
Great Work Ethic with Outstanding Organization and Communication Skills
Compassion For Helping Others
Clean Driving Record and Insured Automobile
If you enjoy working with seniors and meeting a wide variety of people, have the heart for helping others and are looking for a career that provides a great work/life balance, we'd love to talk! Contact Davis Capps at 919.830.6478 or forward an updated resume to Davis@AllAboutSeniorsNC for consideration.