Respite stays (7-30 days) in independent, assisted living, and memory care communities work great for seniors and their families who may not be ready to commit to a long-term move, but need quality care for their loved-one for a short period of time.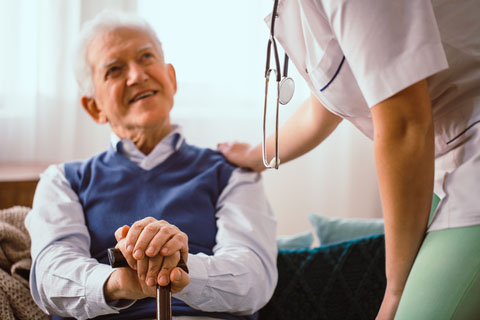 Situations that may dictate the need for a short-term stay in some form of senior living are as follows:
The children are the primary caregivers for their parents and they have a trip planned that would be difficult to change or they just need a vacation to re-energize
The family has visited a few assisted living communities, but haven't decided which one is the best long-term fit. Lining up a respite stay in a community that they're considering should provide them a good idea of how mom or dad will like it there – how good the food is, how they like the staff and other residents living there, what social activities are offered, etc.
If mom or dad is wavering on the idea of transitioning to a new senior living atmosphere, living in a community that offers respite care for a week or two may make the parent feel more comfortable about the long-term move once they understand first-hand how it will be day to day. Living in a community with other seniors that are facing similar challenges may lessen their tension about moving and help them realize that it's the best move to make for everyone involved
If plans are for the senior to return home once discharged from the hospital, but the family needs time to build a handicap ramp, expand the bathroom or make the doors wheelchair accessible – having their loved-one stay in a community while the upgrades are completed makes perfect sense.
Some things regarding short-term stays that you should be aware of when considering a move into a senior living community for a respite stay:
The apartments that are used for respite stays typically come fully-furnished with the senior only needing to bring their clothes and personal hygiene items like toothbrushes and bathroom supplies when they move in.
Seniors taking advantage of the short-term stays in communities typically can expect to get access to the same amenities and availabilities to health care, meals, and social activities as full-time residents enjoy.
Costs of short-term stays are figured on a daily basis and are usually a slight higher per day than for full-time residents of the community due to an upcharge, but still present a good value for the senior when needs arise for this type of living arrangement.
All About Seniors Is Here To Help!
The Advisors with All About Seniors stay up to date on which communities offer short-term stays as well as their current availabilities and costs. This is a great program that is very beneficial to lots of families. Give us a call if you think this may be of interest!