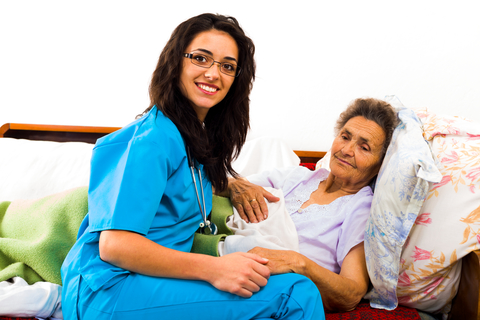 Our elderly population deserve to spend their last days of life in comfort and surrounded by those they love. Hospice organizations as well as end of life doulas provide services that help make this a possibility. While the ultimate goal of both types of services is to provide dying patients with the best quality of life and dignity during their last few days, weeks and months, it is typically achieved through a holistic approach. A hospice organization typically has a team of staff such as nurses, social workers and chaplains that take different roles in providing support and comfort to the patient and families while an end of life doula usually works by him or herself to offer a similar level of counseling and guidance during the end stages of their patient's lives.
Hospice organizations receive funds from government programs or insurance as well as from grants from charitable organizations and donations from the public or other corporations. Therefore, hospice services that are provided are offered at no cost to the patients that take advantage of the services. Hospice patients have been diagnosed with a life-limiting condition with a prognosis of six months or less if their disease runs its normal course. These services can be provided at home, in the hospital or in an on-site hospice facility.
Due to the wishes of more and more people wanting to be at home at life's end, the use of end of life doulas are at its highest level since the early 1900's. These specifically trained doulas are well-versed on how to not only provide comfort during these difficult days but also to drive the conversations about facing death. Working with an end of life doula normally provides people with the opportunity to open up more freely about death and their spirituality. While some doulas volunteer their services, most end of life doulas charge a private rate by the hour or day.
Our Advisors with All About Seniors, Inc. stay in constant contact with hospice organizations and end of life doulas all around the area that we serve and will be glad to put you in touch with the organization of your choice when the time approaches.