"All About Seniors, Inc. has relationships with the best Adult Day programs in the area and would be glad to introduce you to their services to see if they would be beneficial to you."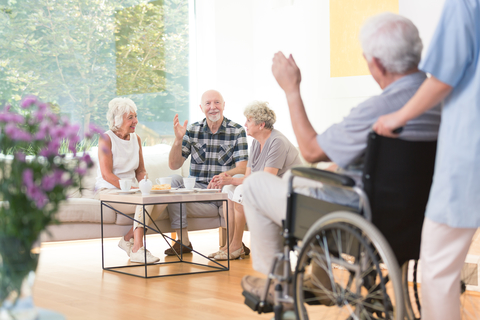 There are numerous options for senior citizens to participate in programs with other older adults during the daytime hours when their caregivers may need to attend work or be away for other reasons. Adult Day programs are available in many urban areas and can be a great option for seniors looking for social engagement and personal care during the day.
These centers that are mostly private-pay are typically located in convenient locations that are easily accessible for the general public. While most day programs have the ability to provide transportation to and from their centers, there is usually a good mix of participants that get dropped off and picked up as well as those that take advantage of the company van for transport.
Services That Are Typically Offered:
Transportation
Personal Care
Meals and Dietary Monitoring and Consults
Coordination of Physical, Occupational and Speech Therapy
Social Activities
Medication Management and Administration
Social Worker Support
And lots of FUN!!
Typical Costs For Adult Day Programs:
Adult day programs typically are private pay and charge by the hour for the services rendered. The overall costs typically are lower than what they would be for in-home care and changes due to the location of the company.
How can an Adult Day program help me?
Adult Day programs in your area can fill a much-needed gap by providing social engagement and/or care at a time when the normal caregiver's schedule has them tied up or unavailable. By keeping their clients with cognitive and physical challenges socially engaged and surrounded with seniors with similar issues, the staffs of day programs provide very valuable support and guidance to our most vulnerable population when they need it most.
Give us a call so that we can help you determine if an Adult Day program in the area might be a good fit for you or your loved one!